WELCOME TO THE CROSS BEARERS INSPIRATIONAL MESSAGE PAGE. PLEASE READ THESE MESSAGES IN THEIR ENTIRETY AND MAY THEY RESIGNATE THROUGH YOUR VERY SOUL!!!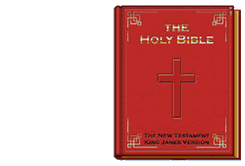 THIS IS A COLLECTION OF SEVERAL MESSAGES THAT HAVE BEEN PREPARED AS THEY RELATE TO "HEART POWER". MAY THEY ENHANCE YOUR SPIRITUAL JOURNEY TOWARDS YOUR PERSONAL SALVATION….ENJOY!!!!

HEART POWER….
Proverbs 4:23 23 Keep your heart with all diligence, For out of it spring the issues of life.


In this life we all seek peace and nothing strikes at it more than the things that affect our hearts. From heartfelt experiences we dare to hate; we dare to give up; we dare to regard ourselves as not worthy and sink into all kinds of things and places. When situations and circumstances are pulling at you; guard your heart. Never let its love light go out. Love because of what flows out not what you want to come in. Give because God has so given to you and not because you want the person you are giving to to give back to you. Don't let emotions lead you away from the joy and peace that only God can bring. Let not your heart be troubled. Think on these things and find your calm. If you are looking for a breakthrough in how things are going. Stop looking for stuff and things and seek a personal transformation in Christ Jesus. If the path you have been walking keeps leading you to misery and hurt change the path you are walking. You can change your situation by changing your approach and position in it. If you want to be mad you probably will be. If you sit and accept the attacks of others then they will probably keep coming until they destroy you. If you delight in your addictions then they will continue to control you. Where you see your treasures and pleasures then that is where you will let your heart. Notice I said that is where you take your heart not where your heart will take you. There is a shelter and refuge from all of life's traumas and yes it is a heart thing. If you enter a situation seeking an argument and not communication then you will probably get what you set out to obtain. Now if you are transformed by the Master's hand, the soil that is your body holding His Seed the Holy Spirit will begin to produce the Fruits of the Spirit garnished in LOVE. In the darkest places of your life let the Light of the Holy Spirit shine in and on your heart. For when the Light comes darkest must flee. Guard you heart. Let the flowing of your heart be one way… from what is in you to those around you. Seeking nothing yet giving always. This is the way to true peace because then only the Hand of the Master who created you can reach in and touch your heart. When God enters your heart then only life can flow out of it. Without the Light of God in your heart then there is no life in the dark cold flesh. A dark heart produces dark works and is a dead heart. A cold heart can share no warmth. The heart guides our minds and without the presence and filtering of the Holy Spirit it will pour out contaminated portions. My appeal to you is to go to God with Desired, Righteous, Anointed Worship (The DRAW) and let Him work on the flowing of your heart….
Make this your Prayer today…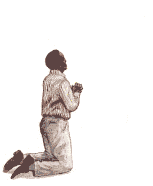 Father God, Jesus my loving Savior, Holy Spirit my Guide and Protector
I thank you for letting me be an instrument of peace, a sower of love,
a forgiving person, for giving me cause to show faith and helping me to
see the illuminating light of hope that can end my nights of weeping.
You bring the joy of knowing a new day and through your interaction I
gain understanding to guard my human heart. Help me to send forth the
issues of life in Christ Jesus.
Lord, make me an instrument of your peace.
Where there is hatred, let me sow love,
Where there is injury, pardon
Where there is doubt, faith,
Where there is despair, hope,
Where there is darkness, light,
Where there is sadness, joy.
O Divine Master, grant that I may not so much
seek to be consoled as to console,
not so much to be understood as to understand,
not so much to be loved, as to love;
for it is in giving that we receive,
it is in pardoning that we are pardoned,
it is in dying that we awake to eternal life.
Guard your heart….For your life and others. (Ninakupenda!)
This for your Left side….that you may have strength on your right side…ROLLOUT!!!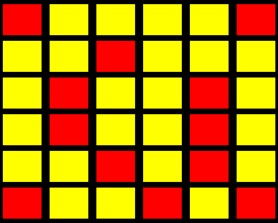 Heart Power 2: I Need a New Heart (Psalms 51:10-12)
Psalms 51:10-12 Create in me a pure heart, O God, and renew a steadfast spirit within me. 11 Do not cast me from your presence or take your Holy Spirit from me. 12 Restore to me the joy of your salvation and grant me a willing spirit, to sustain me.
When we are born our hearts are like the hard drive of a new and unused computer. It has so much capability and potential until we start to load and save things on it. AS we experience more we find that our hearts become full with viruses, malware and pop ups. This slows down the heart to act in accordance with what God has programmed it to do. Our hearts hold God's Plan of Salvation (GPS). It is up to us to follow the instruction of that GPS guided by the Holy Spirit which gives us direction to follow the Way the Truth and the Life. That is the path of Truth that leads to eternal life. It is essential to know that the power of our very eternal existence is found in our heart guided by the reasoning of our limited minds. What rest in these is the place of our life sources our deepest thoughts and inclinations. This is the place upon which God directs his examination of our lives; there to find evidence for our final judgment. No man can truly know the heart of another. Ye we can be guided down a path of familiarity based on the actions that come from within. Many times we are drawn into a way of living and expressing ourselves based on the inclinations of our hearts. If the heart seeks to be satisfied by the things of this world it will build idols for worship and labor to store up for this world's treasures. For where a man's treasures are there also will be his heart. A Man will toil away his life on things that will not last in hopes of possessing a piece of this world. Looking for and laboring for things that will not last is a sure path to both physical and spiritual death. It is time to know the power of your heart. Just like any vessel that takes things in the heart of man must have a filter. Without a proper filter a lot of contamination can enter the vessel. Our filter is the Holy Spirit and without it filtering that which comes in and goes out of our hearts we can end up with a fatally contaminated soul. To go down this path let's look at the life of King David. David reached a place of realizing he had a fatally contaminated soul. God was with Him and gave him the power to slay giants when others feared to move. God gave him favor in battle and many areas of life, yet David was not content. God raised him from a little shepherd boy to beloved King and David was not satisfied. The heart of David was filled with the same desires as those that caused Adam and Eve to crave more than paradise and to give up a close relationship with a loving, protective and providing God. They all experienced the pain of a heart broken and deformed by sin. God declared to Adam, The very ground is cursed for what you have done. Adam did not have the benefit of a wise counselor like David. Nathan the counselor to David made him aware of the developing consequences of his sin. David had taken the wife of a man who served him faithfully. To hide this sin David then had the man murdered. Coming face to face with the reality of his sin David wholeheartedly and sincerely wanted to be made new. David did not want to be separated from God because of his sinful ways. Like David we to have to come face to face with our sin and its consequences. We all know that the sin around us can bring momentary joy, pleasure and pride to the experiences of the flesh so we pursue it. Many of us must come to the knowledge of the pain of a heart deformed by sin. It will be at that moment that we like David will turn to the only true heart fixer and mind regulator.
If you have or are living with the agony of a sin deformed heart and a world loving mind, you can rest in the assurance that God can and will restore you. Turn to God now and seek him in Spirit and in Truth. God has equipped each of us with the cleansing power of His Holy Spirit. We have but to listen to It as It guides our thoughts and desires to align with the Will of God. We are so fortunate that we serve and worship a merciful, loving, forgiving God; a God who can restore us no matter how far we have fallen. God can bring comfort and joy into our lives; restoring us from sinful falls for He has given His Son Jesus as the sacrifice and High Priest for our atonement, intercession and deliverance. Each of us must stand on a personal level before God and admit that we are sinners and do not want to be lost to sins consequences. Today let go and let God do it for you. God will create in you a clean and new heart and guard it by right thoughts and a mind fixed on eternal Kingdom dwelling. God will not give you the good desires of your heart but by His gifts; His Son and Holy Spirit He will give you a heart that desires only good things leading you on the path to salvation. Heart Power becomes Great when God gives you a new Heart. Seek Him……. With the D.R.A.W….Receive this and Be at Peace
I will remember the deeds of the Lord; Yes I will remember.
(Psalm 77:11, NIV)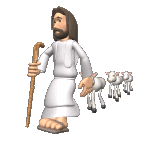 In some parts of Mexico, hot and cold springs are found side by side. Local
women often boil their clothes in hot springs, then rinse them in cold
springs. Recently, a tourist said to her guide, "These people must think
Mother Nature is pretty good to supply them with hot and cold water side by
side, all free of charge." The guide replied, "Not really. They grumble
because she doesn't supply soap too; and not only that, they've heard that
there are machines that do this kind of work in other parts of the world!"
Contentment isn't getting what you want; it's enjoying what you've got!
If you want to be miserable, focus on what others have and forget what God
has given you. Comparing will always leave you feeling left out, rejected,
or shortchanged. If you don't put the brakes on those negative emotions,
you'll become negative and critical. An entire generation of God's people
died doing just that. "The complainers" finished up going in circles, but
the "attitude of gratitude" people entered the land of blessing. How's your
attitude these days? Hasn't God been good to you? Where would you be today
without Him? David said, "I will remember the works of the Lord; surely I
will remember" (Psalm 77:11).
Before you go a step further today, check your attitude, and then take some time to give thanks to the Lord!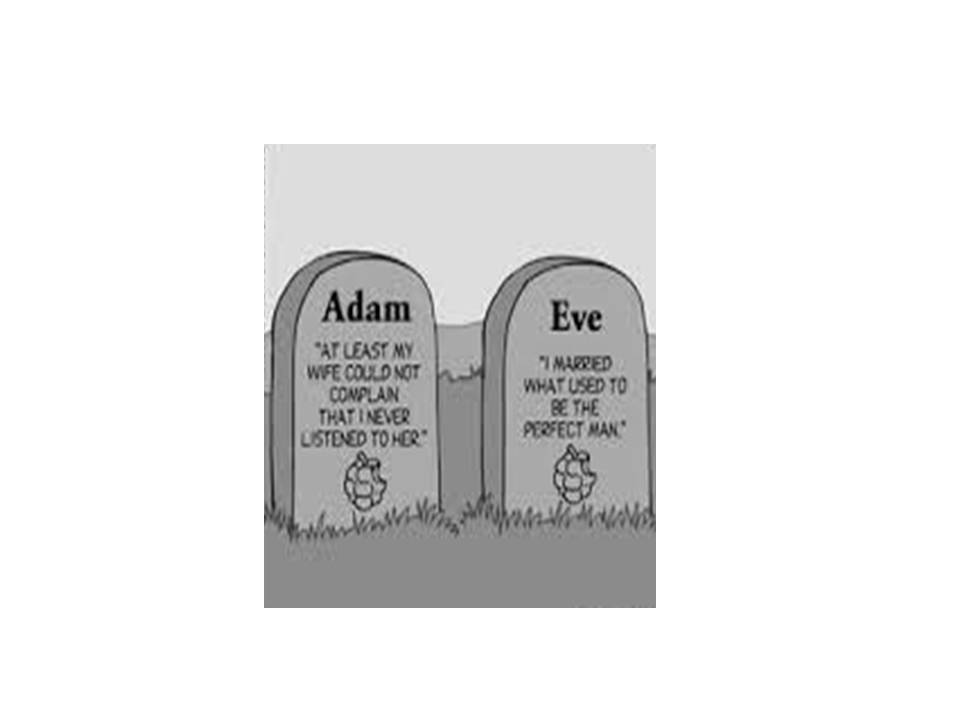 Have you seen any of these folks around the things you are doing? Right
answer wrong spirit……Very detailed oriented, observant, busy, critical,
discerning and willing to share their ideas. Yes these qualities are all
around us but they are being used by the wrong spirit. They are used to
point out others faults and oversights, to tear down, to always be in other
folks business, and to make sure others know what's on their minds. Oh yes
they are around us with the answers but from a wrong spiritual mind.
CONTENTIOUS PEOPLE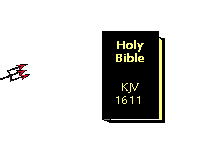 The servant of the Lord must not strive; but be gentle unto all men.
(2 Timothy 2:24)
Contentious people are not born, they are raised. Mostly, they use the tools
they were given; tools like accomplishment through intimidation. We call
these people bullies! Paul says, "Mark them which cause divisions" (Romans
16:17). The law of agreement is one of the greatest laws of success in the
Word of God. Jesus said, "If two of you shall agree on earth as touching
anything that they shall ask, it shall be done for them of My Father which
is in heaven" (Matthew 18:19). Contentious people ignore every point of
agreement and focus only on the differences. If you let them, they'll rob
you of the blessings that come only through agreement.
You ask, "How can I identify them?" First, when you confront a contentious
person, their spirit will always surface. Solomon said, "Reprove not a
scorner, lest he hate thee. Rebuke a wise man and he will love thee"
(Proverbs 9:8). Note, also, contentious people usually discuss what's wrong
with others-never what's wrong with themselves. Listen again: "He who,
passing by, stops to meddle with strife that is none of his business"
(Proverbs 26:17, AMP). These people have the right answers-they just have
the wrong spirit. James says, "The wisdom that comes from heaven is first of
all pure and full of quiet gentleness. Then it is peace loving and
courteous. It allows discussion and is willing to yield to others" (James
3:17, TLB).
"If you find yourself cranky and contentious today, you'll know it's time to
pray"!!!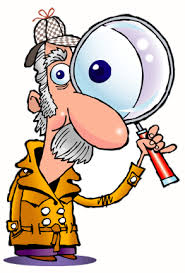 MORE ON CONTENTIOUS PEOPLE…..
God delights in your service and willingness to bring the DRAW and PRESS. As we think of the troubles of this world observing the many senseless killings, people violating others and the absence of human kindness, we must also think of the battles that come because of our Christian walk. First of all, we must be clad in the Whole Armor of God to fight against the wiles of the wicked one. Then there is an internal and personal fight. We must be mindful that the Holy Spirit (the piece of God in each of us) wages war with the flesh; to set us free from the bondage and traps of this world. When the Spirit wins over the flesh and we become new creatures with the knowledge that the flesh is temporary and the Spirit eternal, we are placed at odds with the world all around us. This is when many around us will seek to make us stumble away from the Spirit Peace we have found and back into the ways and traps of the world (sin). In doing so we will surely fall short of God's GLORY.
There is nothing so trying and challenging in the world than to seek to walk by the Spirit yet to encounter contentious people. You know them. They come looking for an argument not a conversation. They challenge and criticize you by questioning the position God has given you in life. You have heard a few: 'You supposed to be a man?" You call yourself a supervisor?" You think you are all that? And the challenging goes on; all to make you doubt yourself by the questions posed. They try to lure you into despising your brothers and sister with gossip and false witness. Satan challenged Jesus in saying if you are the Son of God then jump off this cliff. If Jesus had; he never would have made it to the Cross for us. You don't have to prove things to a contentious person because when you try you are stepping from your position of Spiritual Authority and Favor given by God to their pit of physical satisfaction and flavor created in their own mind. Be ready to meet physical challenges of contentious people with a Spiritual statement. Like a pesky insect the contentious can be chased away by swatting them with the Fruits of the Spirit…love, joy, peace, patience, kindness, goodness, faithfulness, gentleness, self-control. Against these they cannot prevail. Remember a soft voice turns away wrath. So be on the look out to pass out some fruit today…Those who are contentious against the "Will of God" have no home so join me today and let's feed some homeless. Put them on the right diet and help them grow from homeless contender to Heavenly Conqueror.
For lack of wood the fire goes out, and where there is no whisperer, contention ceases. (Proverbs 26:20, AMP)
Your attitude is a personal decision. Your mood is a choice. A person with a "contentious spirit" is often the door through which Satan comes to do his work. James says, "Where envying and strife is, there is confusion and every evil work" (James 3:16). This spirit will submit to no one. John had to deal with it. Listen: "I wrote unto the church; but Diotrephes, who loveth to have the preeminence among them, receiveth us not" (3 John 9). Contention is usually about control. Most problems in the church come down to one question-who's in charge? A contentious person can never lead, because he has never learned to follow. A true leader has a "servant spirit." And when you meet somebody who's constantly finding fault, just say to them, "God will turn this for our good! I am so thankful for what He is about to do! Isn't He wonderful?" Go ahead, do it! It will be like throwing cold water on a destructive fire. When there's no demand, the suppliers go out of business. Paul says, "Finally brothers, whatever is true, whatever is noble, whatever is right, whatever is pure, whatever is lovely, whatever is admirable; if anything is excellent or praiseworthy; think about such things" (Philippians 4:8, NIV). A contentious spirit is like a malignant cell; if left unchecked, it can destroy you.