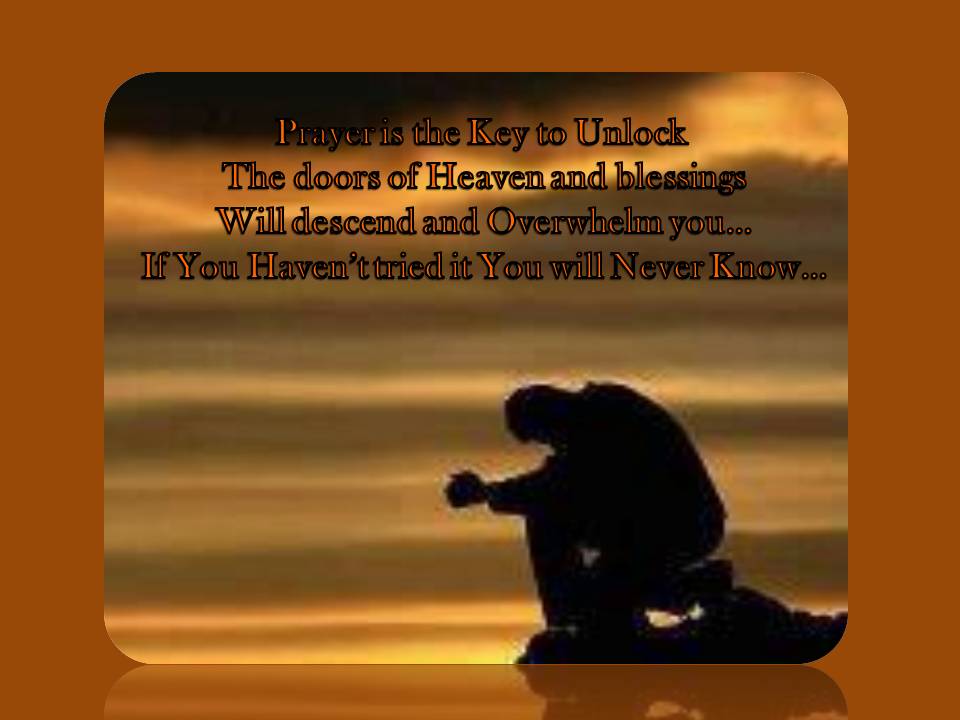 What Is Prayer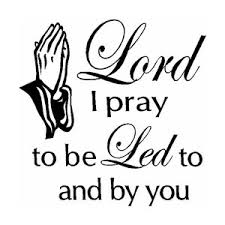 Prayer is not repeating a bunch of words using language that goes over certain words to make them sound grand. Prayer is really just talking to God. It is speaking with God, reverently of course, but it is simply pouring out your heart to God Who loves you. Just telling Him what you feel and what burdens you carry. He wants to hear your genuine, sincere, heartfelt concerns. As a father and grandfather, we want my children and grandchildren to communicate to us just what they are feeling and what weighs heavily on their minds. It's about abandoning all pride, admitting our weaknesses, displaying our needs to Him verbally (if possible), and doing so with the full realization that He is there and He is listening. There is one problem; our prayers can be blocked or hindered when we have unconfessed sin or when we have something against someone and have refused to forgive them. We must first be able to clear our conscience of anything that we have done wrong and anyone that we have wronged. If you are a child of God and have been born again (John 3:3) which means that at one point in your life you have repented and trusted in Christ, then you know He will hear your prayers and He will answer them. Sometimes the prayers are answered like this; "No, not yet, or I have something better for you" but He does answer them. Even Jesus, when He prayed three times in the Garden was told no in His desire to "have this cup pass from" Him because Jesus knew that the will of the Father supersedes what we want or think we need (Luke 22:39-46). Paul also prayed three times, pleading (or begging) Him to have this thorn in the flesh removed but God told him "my grace is sufficient" (2 Cor 12:7-10) because in Paul's weaknesses, the strength of God could be revealed and when we are weak, we are really strong (2 Cor 12:10).


 
Praying Without Ceasing

First Thessalonians 5:16-18 "Rejoice always, pray without ceasing, give thanks in all circumstances; for this is the will of God in Christ Jesus for you."
It is God's will that we give thanks. It is God's will that we give thanks no matter what our circumstances are. It is God's will for us to rejoice in Christ. And it is also God's will that we "pray without ceasing." This doesn't mean that we quit our jobs and ignore our family and friends so that we can pray continuously. What this means is that we are to pray as often as we can. We can pray during times where we are driving, when we are waiting for something, when we are in between jobs, when we are at lunch but it also clearly means that we should be praying first thing in the morning and just before bedtime. If a person prays before they begin their day and praying for God' will to be done and that He is glorified in what we do, say, or think, we know God will hear and answer this prayer. Yes, we can pray for our own needs but we need to be on our face before God to pray for the church, the pastor, our friends who don't know Christ, and for anyone that we might come into contact with that we would have the opportunity to proclaim the gospel of Jesus Christ.



When You Are Lonely– Your Father Is with You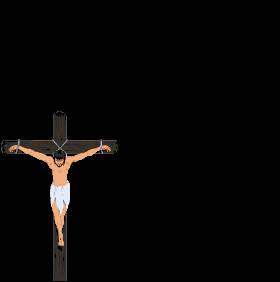 You will be scattered, each to his own, and will leave Me alone. And yet I am not alone, because the Father is with Me. —John 16:32
A friend struggling with loneliness posted these words on her Facebook page: "It's not that I feel alone because I have no friends. I have lots of friends. I know that I have people who can hold me and reassure me and talk to me and care for me and think of me. But they can't be with me all the time—for all time." Jesus understands that kind of loneliness. I imagine that during His earthly ministry He saw loneliness in the eyes of lepers and heard it in the voices of the blind. But above all, He must have experienced it when His close friends deserted Him (Mark 14:50).
However, as He foretold the disciples' desertion, He also confessed His unshaken confidence in His Father's presence. He said to His disciples: "[You] will leave Me alone. And yet I am not alone, because the Father is with Me" (John 16:32). Shortly after Jesus said these words, He took up the cross for us. He made it possible for you and me to have a restored relationship with God and to be a member of His family. Being humans, we will all experience times of loneliness. But Jesus helps us understand that we always have the presence of the Father with us. God is omnipresent and eternal. Only He can be with us all the time, for all time.
PRAY THIS PRAYER FOR COMFORT……



Heavenly Father, thank You for Your promise that You will never leave me or forsake me. When I feel lonely, help me to remember that You are always with me.



THE REAL HEALER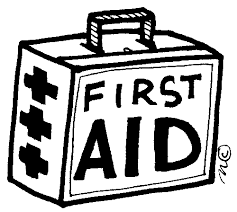 The doctors we know are smart, hard-working, and compassionate. They have relieved our suffering on many occasions, and we should be grateful for their expertise in diagnosing illnesses, prescribing medication, setting broken bones, and stitching up wounds. But this does not mean that we should place our faith in physicians rather than in God. For reasons known only to God, He appointed humans to be His partners in the work of caring for creation (Gen. 2:15), and doctors are among them. Doctors study medical science and learn how God designed the body. They use this knowledge to help restore us to a healthy condition. But the only reason doctors can do anything to make us better is that God created us with the ability to heal. Surgeons would be useless if incisions didn't heal.
Scientists can learn how God created our bodies to function, and they devise therapies to help restore or cure us, but they are not healers; God is (Ex. 15:26). Doctors simply cooperate with God's original intent and design.
So we should be grateful for science and doctors, but our praise and thanksgiving should go to God, who designed an orderly universe and who created us with minds that can discover how it works. We must believe, therefore, that all healing is divine because no healing takes place apart from God. —Julie Ackerman Link
PRAY THIS PRAYER……..



Father God, You are the Great Physician, and I ask for healing, whether mind, body, spirit, or in all of these. I believe You will give what is best. Thank You for Your goodness, kindness, and love in all things.
AMEN, AMEN, AMEN
When you think of all that's good, give thanks to God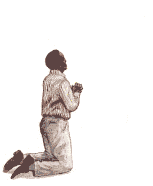 Praise the Lord, Saints! We are preparing to come together in Intercessory prayer one for another. The Cross Bearers will hold a group Intercessory prayer via teleconference each Monday following requests and beginning at 1800 hours (6:00 p.m.EST). The toll free number is (712) 432-6120. After connection dial code 206591 and the # sign to enter the group.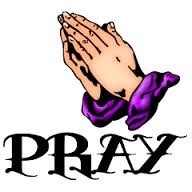 While you wait for group prayer, just repeat the following:
To the only God, our Savior, through Jesus Christ our Lord, be glory, majesty, dominion, and authority, before all time and now and forever. Amen. – Jude 25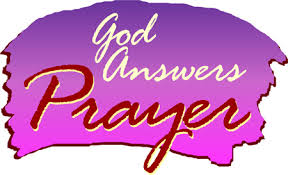 Submit Your Prayer Request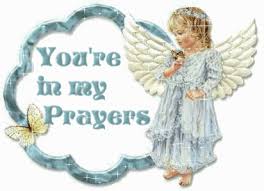 You are receiving this message because you requested notifications after having submitted a prayer request at
Cross Bearers Motorcycle Ministry
. Visit the site to manage your requests.